Prianthy Tschopp
Ayurvedic Specialist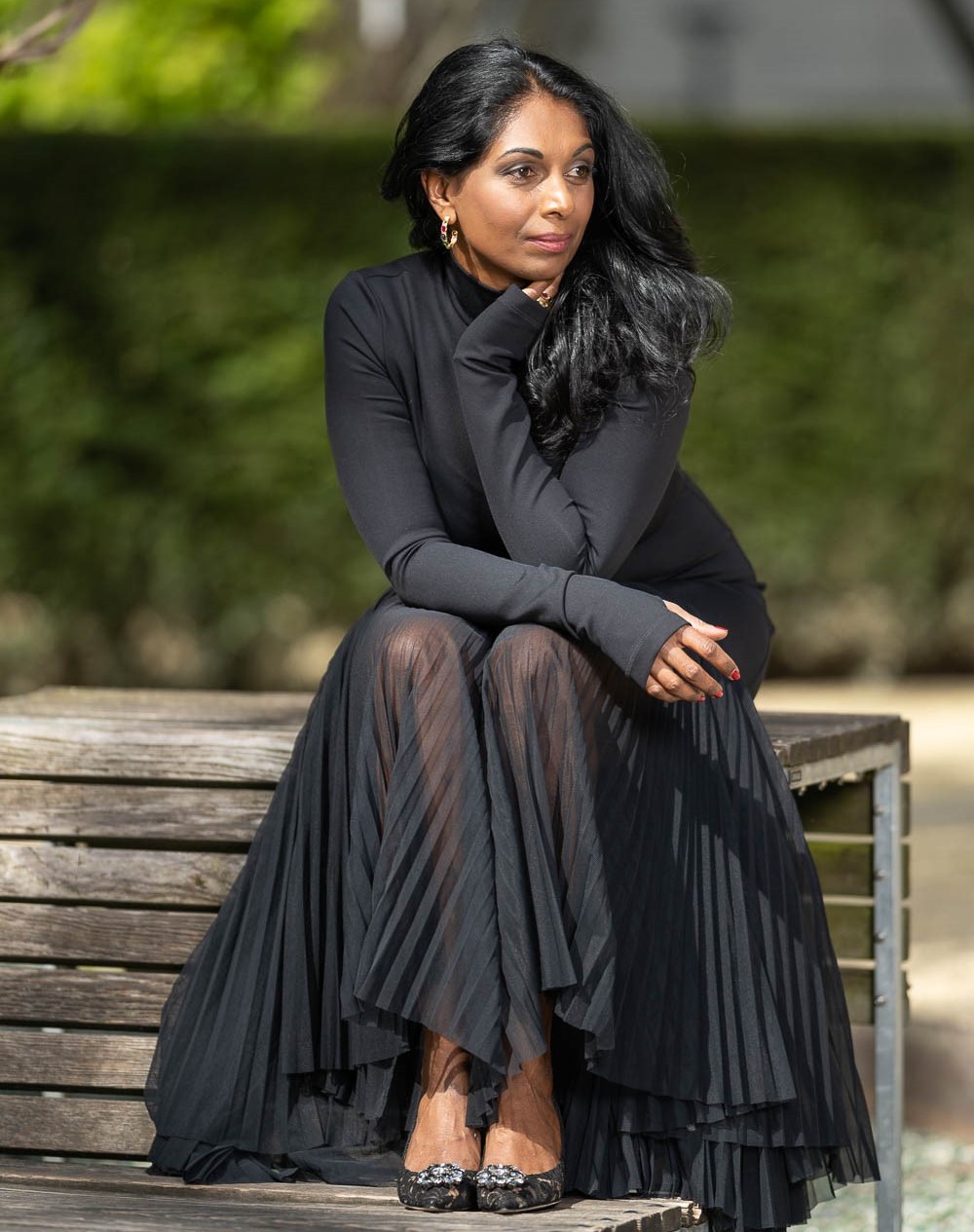 With a background in Ayurveda, psychology, yoga, and meditation, I've always valued sustainability and holism. Abhati, a product line I recently discovered and now work with, beautifully embodies these principles. Their holistic approach, from sourcing to social impact, deeply impressed me. Abhati's balanced commitment to the environment, product quality, and social responsibility makes them pioneers in sustainable living. My clients and I highly recommend Abhati for holistic self-care.
Prianthy's favourite ABHATI products:
I love this oil and love the legend behind it of the warrior princess Chitrangada using this facial oil to heal her skin. I mix a few drops in my face cream Lalitya and also foundation to get that special healthy glow.
2. SARANDA High Performance Conditioner
Finding a silicone free conditioner for my hair was simply impossible. I loved working on this product where we took old ancient ingredients like Indian Gooseberry and Mango Seed Butter that work so beautifully in synergy to strengthen and protect your hair. And use our tip for a weekly hair mask. Mix Chambal hair oil with Saranda and your hair will soak up all the goodness.